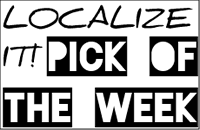 To be featured on "KJEE's Localize It" send us your Music link, up coming shows, Social, Bio and Contact Info to everett@kjee.com
Listen Mondays at 7PM!
September 25, 2023
Foo Fighter guitarist, podcast host, songwriter and all-around rock-and-roller Chris Shiflett has a new upcoming LP, Lost at Sea. Shiflett recorded the majority of the new album in Nashville and teamed up with a number of co-writers, partnering with Kendell Marvel, Cody Jinks, and others to fill Lost at Sea with storylines that pack as hefty a punch as the music itself.
Copyright

2023 -- Privacy -- User Agreement -- EEO Policy -- Contest Rules