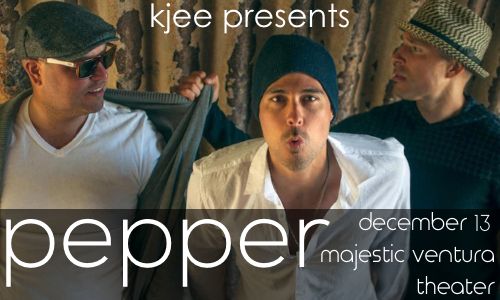 All weekend long, 92.9 KjEE has your tickets to see PEPPER at the Majestic
Ventura Theater, Saturday, December 13th! Be the 9th caller when you hear
the on-air cue to call at 899-3292 and win your tickets to the show! Dave
Hanacek will have your last chance to win on Monday!
92.9 KjEE presents Pepper, Saturday, December 13th, at the Majestic
Ventura Theater! Grab your tickets here!

This week on the Gimme 5@8 Bernie is hooking you up with a movie pass for 2 to see...
The Hunger Games Mocking Jay Part I
Rated PG-13 in theaters November 21st

Director: Francis Lawrence

Stars: Jennifer Lawrence, Josh Hutcherson, and Liam Hemsworth.

92.9 KjEE on Twitter


This week we featured The Ole's and their NEW track "Riptide" from their up
coming album. Check out more at theolesband.com Be sure to catch
The Ole's at Sandbar, Wednesday, November 19th!
Copyright

2014 -- Privacy -- User Agreement -- Contest Rules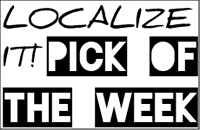 Attenion Local Bands your CD must be ready to play on a normal non-mp3 cd player, no mp3 cd's please. Send us your best quality CD with the greatest song or two clearly marked. Send only your CD, Bio and contact information. Please DO NOT call us, we'll call you. If your song has explicit lyrics, it is your responsibility to edit the song for airplay. Thanks and Listen up every Monday @ 7pm for the Localize It Pick of the Week
Send CD's to: KJEE LOCALIZE IT, 302-B West Carrillo St,. Santa Barbara, CA 93101