92.9 KjEE's ROCKTOBER presents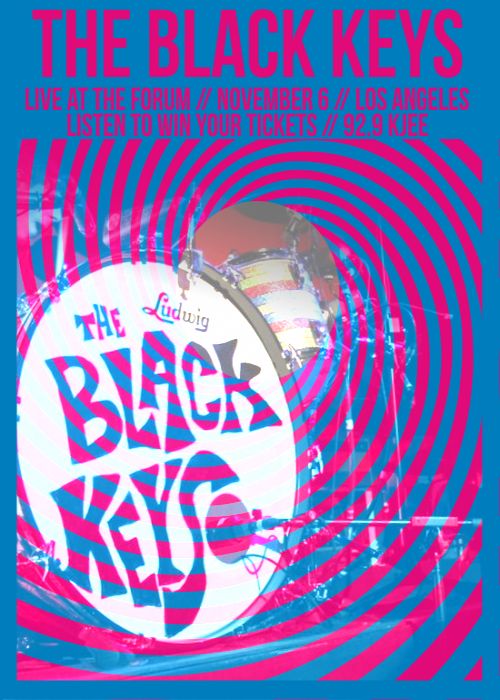 All weekend long, 92.9 KjEE has your SOLD OUT tickets to see the Black Keys,
November 6th, the Forum in Los Angeles! Be the 9th caller when you hear the
on air cue to call and win your tickets to see the Black Keys! Dave Hanacek has
your last win during the Lunch hour on Monday! The Black Keys palying the
FORUM in Los Angeles, Thursday, November 6th!

This week on the Gimme 5@8 Bernie is hooking you up with a movie pass for 2 to see...
Rated PG-13 in theaters October 24th

Director: Theodore Melfi

Stars: Bill Murray, Melissa McCarthy, and Naomi Watts.

92.9 KjEE on Twitter
92.9 KjEE's ROCKTOBER presents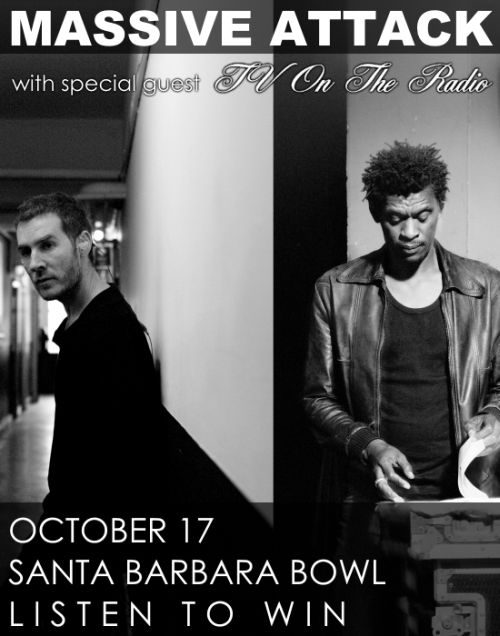 Massive Attack, with special guests TV on the Radio, TONIGHT, Santa Barbara
Bowl, Tickets on sale now! Set Times: (subject to change) Doors: 5:30 pm,
TVOTR: 7:00 PM, Massive Attack: 8:15 PM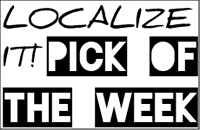 Attenion Local Bands your CD must be ready to play on a normal non-mp3 cd player, no mp3 cd's please. Send us your best quality CD with the greatest song or two clearly marked. Send only your CD, Bio and contact information. Please DO NOT call us, we'll call you. If your song has explicit lyrics, it is your responsibility to edit the song for airplay. Thanks and Listen up every Monday @ 7pm for the Localize It Pick of the Week
Send CD's to: KJEE LOCALIZE IT, 302-B West Carrillo St,. Santa Barbara, CA 93101

92.9 KjEE's ROCKTOBER presents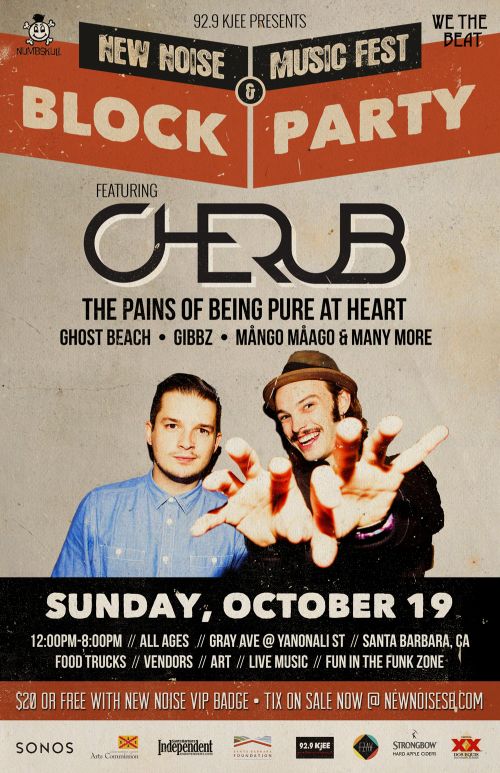 New Noise Music Festival Block Party, Sunday, October 19th from
12:00PM-8:00PM! Featuring CHERUB w/ The Pains of Being Pure at Heart,
FMLYBND, Ghost Beach, Gibbz + Mångo Mångo! The Block party
takes place this year on Gray Ave, in the Funk Zone! Grab your tickets at