This week on the Gimme 5@8 Bernie is hooking you up with a movie pass for 2 to see...
Rated R in theaters October 24th

Directors: David Leitch, Chad Stahelski

Stars: Keanu Reeves, Michael Nyqvist, and Alfie Allen.

92.9 KjEE on Twitter
92.9 KjEE's ROCKTOBER presents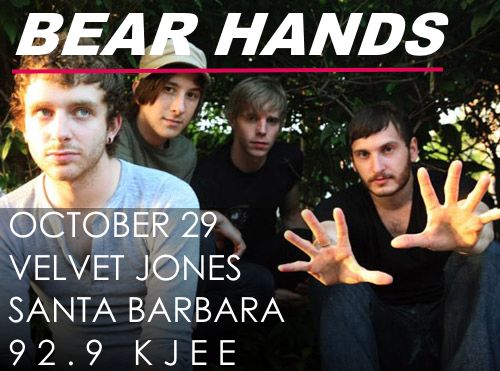 Starting Monday with Phat J and continuing until the day of their show,
92.9 KjEE is kicking down tickets to see Bear Hands, at Velvet Jones,
Wednesday, October 29th, Grab your tickets now at velvet-jones.com! Be the
9th caller when you hear the on-air cue to call at 899-3292 and win tickets to the
show! Last chance to win will be on Wednesday afternoon with Phat J
and Bear Hands, who will be performing a live acoustic set at the KJEE studios
after 2pm!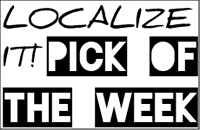 Attenion Local Bands your CD must be ready to play on a normal non-mp3 cd player, no mp3 cd's please. Send us your best quality CD with the greatest song or two clearly marked. Send only your CD, Bio and contact information. Please DO NOT call us, we'll call you. If your song has explicit lyrics, it is your responsibility to edit the song for airplay. Thanks and Listen up every Monday @ 7pm for the Localize It Pick of the Week
Send CD's to: KJEE LOCALIZE IT, 302-B West Carrillo St,. Santa Barbara, CA 93101