This week on the Gimme 5@8 Bernie is hooking you up with a movie pass for 2 for...
Rated PG-13 In Theaters August 1st
Directed by James Gunn.
Starring Chris Pratt, Vin Diesel, and Bradley Cooper.
Budweiser Made In America Tour August 30th & 31st at Grand Park in LA! Featuring Imagine Dragons, Rise Against, Weezer, Sublime with Rome, Metric, Capital Cities, Cypress Hill and many more!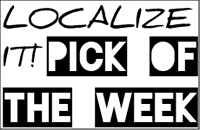 Attenion Local Bands your CD must be ready to play on a normal non-mp3 cd player, no mp3 cd's please. Send us your best quality CD with the greatest song or two clearly marked. Send only your CD, Bio and contact information. Please DO NOT call us, we'll call you. If your song has explicit lyrics, it is your responsibility to edit the song for airplay. Thanks and Listen up every Monday @ 7pm for the Localize It Pick of the Week
Send CD's to: KJEE LOCALIZE IT, 302-B West Carrillo St,. Santa Barbara, CA 93101.