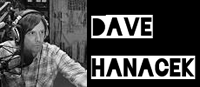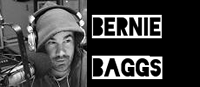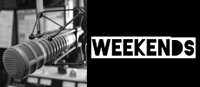 CONTACT: Facebook | Twitter | Email
Hi my name is Phat J, I am 6'2'', 400lbs, Brown eyes, Brown hair, and I am a Pisces. I like people watching, underwater basket weaving, sunsets and long walks on the beach. I came to 92.9 KJEE in 2000 and I have done everything from weekends to morning shows, I am currently your after- noon disc jockey from 2pm-6pm Monday thru Friday and you can always catch me on Saturday from 10am-2pm. I recently had invoked the spirit of the great "Wolfman Jack" in order to grow this beard and hair. The best thing about 92.9 KJEE is you - the listeners.
Thank you for your continuous support.
Copyright

2014 -- Privacy -- User Agreement -- Contest Rules

This week on the Gimme 5@8 Bernie is hooking you up with a movie pass for 2 for...
Paranormal Activity: The Marked Ones
Rated R In Theaters now!
Directed by Christopher Landon.
Starring Leonardo Andrew Jacobs, Molly Ephraim, and Richard Cabral.
Check out the trailer here!