CONTACT: Email
Greetings! My name is Bernie Baggs. I started interning at KJEE in the summer of '04 and I've been broke ever since. I'm 30, I look like I'm 50, and I talk like I'm 80... you know, that ol' chestnut. You can catch my show weeknights from 6pm-10pm, and I bring you the sports report weekday mornings. Despite what comes across on the airwaves (you can make the same Linkin Park joke only so many times), people tell me I'm actually pretty funny, which is why I moonlight as a stand-up comedian. Come by and say hi if you hear I'm performing around town. My advice to you: go buy "Talking Heads: Stop Making Sense" on DVD, see Arcade Fire live, and never judge an album simply based on what Pitchfork tells you (Thom Yorke could take a dump in a jewel case and they'd give it a 9.7). In the words of Bill S. Preston Esq. and Ted Theodore Logan, "Be excellent to each other."
Copyright

2015 -- Privacy -- User Agreement -- Contest Rules

Next week on the Gimme 5@8 Bernie is hooking you up with a movie pass for 2 to see...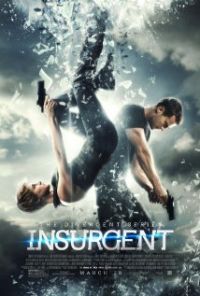 Rated PG-13 In Theaters this Friday!
Director: Robert Schwentke.

Stars: Shailene Woodley, Ansel Elgort, and Theo James .